How the Summer Heat Effects your Roof
Want to know about how the summer heat effects your roof? Read about the effects of the dog days of summer from our roofing experts!
Summer is a time for barbecues, beach trips, and plenty of outdoor fun. However, it's also a time when your roof is exposed to some of the harshest weather conditions of the year. The heat of summer can have a significant impact on your roof, and understanding how it affects your roof is essential in protecting your home.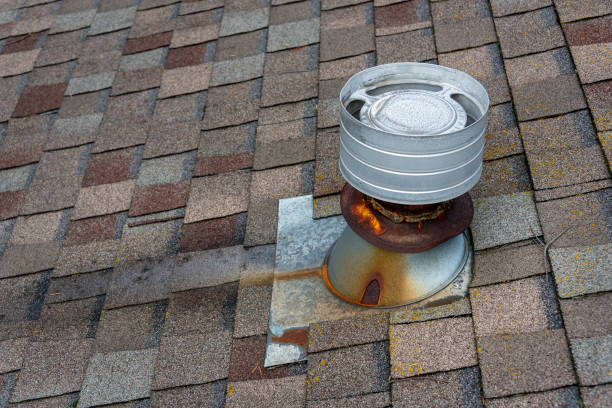 Here are some of the ways that summer heat can impact your roof:
Thermal shock: During the summer months, the temperature of your roof can rise dramatically during the day and drop significantly at night. The cycle of heating and cooling will cause your roof to expand and contract, leading to what's known as "thermal shock." Over time, this can cause cracks and other damage to your roof's surface.

 

UV damage: The sun's rays can cause significant damage to your roof's surface over time. The UV rays can cause shingles to become brittle, fade in color, and break down, leading to leaks and water damage.

 

Moisture damage: Summer is often associated with thunderstorms and heavy rainfall. If your roof has any weak spots, water can seep in and cause significant damage to your roof's structure. The heat can also cause trapped moisture to evaporate and condense, leading to damage and decay of your roof's underlayment.
Ventilation issues: Proper ventilation is critical in ensuring that your roof stays in good condition during the summer months. Without proper ventilation, the heat can become trapped in your attic, causing damage to your roof's structure and shingles.

 

Mold and algae growth: The heat and humidity of summer create the ideal environment for mold and algae growth on your roof. Not only can this damage the aesthetic of your home, but it can also lead to structural damage if left untreated. 
In conclusion, summer heat can have a significant impact on your roof's condition, and it's essential to be proactive in protecting your home.
Therefore, Regular maintenance, such as cleaning gutters, checking for damage, and ensuring proper ventilation, can go a long way in extending the lifespan of your roof. If you notice any signs of damage, such as cracked or missing shingles, leaks, or water damage, it's important to contact a professional roofing contractor as soon as possible to address the issue. With the proper care and attention, your roof can withstand the summer heat and protect your home for years to come.